LEGACY
MISSION CONFERENCE 2020
By simple definition, a legacy is 'a thing handed down by a predecessor'.
When it comes to our Conference, we mean…
The Great-Commission is yet to be completed…more needs to be done. It will likely take the next generation or two, to see it through to completion.
How can we successfully hand-off the CBC Missions baton to the next generation? How can we raise up a new generation of goers, senders and supporters? How will the great Mission's heritage here be passed on to new families & new children? How will we ensure that Missions will keep its position of prominence here? How can we influence our youth to rise up to the challenge?
WEEK 1
Jamie Miller
Tribal Church Planter
Jamie and Tammy Miller have been in Latin America since 1999. In 2009, the Millers began working with the Sanoma, under the leadership of the local Latin churches. After years of language and culture learning, in April of 2018, the chronological teaching began among the Sanoma people. At the end of the five months of teaching a small group believed in the good news of what Jesus did for them. This small group continues to meet and grow together. If God allows, the Miller's would love to partner with the Sanoma believers in hopes of one day taking the good news to the Yanoma, who still wait to hear of what Christ did for them. Pray for these Sanoma brothers and sisters and a continued open door.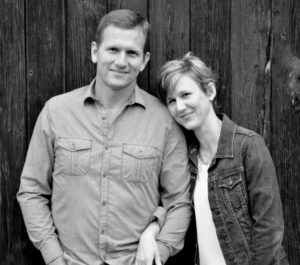 WEEK 2
Seth Sanford
Tribal Church Planter
Seth and Kaitlyn are living in a community among the Konomala people in Papua New Guinea.
Along with their teammates, Luke and Ellenie, they are currently in the process of learning the language and culture in hopes of someday soon getting to help their friends in Konomala engage with God's word in their own language.
By God's grace they hope to see a group of people become established and mature as they become more like Jesus in the context of real life in Konomala.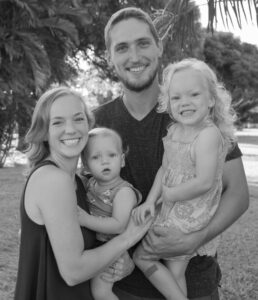 WEEK 3
Tom Garber
Powering Missions Worldwide
For Tom, it began in 1957 as an 8-year-old child. He made a commitment to be a missionary after hearing the story of the 5 missionaries killed in the jungle of Ecuador. In 1986, the Lord made it very clear to Tom, through a project for Wycliffe/SIL in the jungles of Peru., that there was a great need for a mission that would focus on meeting the electrical needs of missionaries in Third World locations. That trip eventually led to the formation of the PA office of Tech Serve Int'l and in 2007, the ministry became I-TEC, with the purpose of "Powering Missions Worldwide." For Linda, her 21st birthday found her in the NTM "Boot Camp" in Oregon preparing for ministry in PNG. She spent 7 years working in the Iwam tribe followed by a "temp" one-year assignment in the Wewak field office which continued for 14 years! Two years after returning to the US to serve in the finance office at the NTM Bible School in Jackson, MI, Linda met Tom. With a desire to keep up to her husband, she has kept a suitcase packed and ready to go ever since. God is so good! Check out I-TEC at www.itec.org.