LEGACY
MISSION CONFERENCE 2020
By simple definition, a legacy is 'a thing handed down by a predecessor'.
When it comes to our Conference, we mean…
The Great-Commission is yet to be completed…more needs to be done. It will likely take the next generation or two, to see it through to completion.
How can we successfully hand-off the CBC Missions baton to the next generation? How can we raise up a new generation of goers, senders and supporters? How will the great Mission's heritage here be passed on to new families & new children? How will we ensure that Missions will keep its position of prominence here? How can we influence our youth to rise up to the challenge?
Jamie Miller
Tribal Church Planter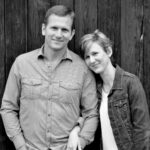 9:30AM – 10:20AM
Jamie Miller will kick-off our time with a big-picture reminder of how God has decided to use the church to reach the lost and how it has been going on for 2,000yrs and will likely take many more years and the role that we play in that process.
Alex Minium
Missionary Pilot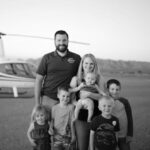 10:45AM – 11:30AM
During the Sunday school hour we will hear from Alex Minium, sharing about his role and how the Lord used CBC and specific men in the church to disciple him and get him to this point.
Ben Hazen will take the rest of the time to challenge everyone that they have a role to play in seeing the Missions Legacy at CBC continue on into the next generation.
Seth Sanford
Tribal Church Planter
9:30AM – 10:20AM
Seth Sanford will continue the second week with a look at Christ's lifestyle as he came to earth as a missionary and will challenge us to model that same lifestyle, just as the first disciples carried it on.
Tyler Sanford
Tribal Church Planter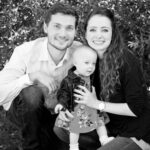 10:45AM – 11:30AM
We will have a 10 min pre-recorded video from Tyler Sanford, sharing about his experience on the field and the great reward there is in following the Lord in this way.
Dawn Sanford & Tammy Miller will take the rest of the time to share stories from the missions heritage passed down from Dick & Lucille, to the rest of the family and how it culminated in the two grandsons that we just heard from, going to the field. This time will have practical advice on how to pass on a passion for missions.
Tom Garber
Powering Missions Worldwide
9:30AM – 10:20AM
Tom Garber will close out the Focus by sharing about how he came into missions, about finishing well and finding a successor and raising up others to carry the torch.
Brad Hawkins
Local Church Ministry
10:45AM – 11:30AM
We will have a 10 min pre-recorded video from Brad Hawkins, speaking about the importance of mentoring individuals and raising them up one on one with a passion for missions, especially our children.
We will spend the remainder of the time with a panel of parents of current young CBC Missionaries and ask them questions about how they got to this point and what advice they would give, as well as struggles/fears they face.