Welcome to Upward @ CBC 2018
IMPORTANT DATES (Please mark your calendars now):
Week of August 20- Practices begin. One practice per week.

Sept. 1- Lycoming College Football Game- Upward Football Day (free ticket for one Upward player and a guardian) See your coaches for details and to sign up.

Sept. 8- Game 1. 8 games total for the season. All games are on Saturdays.

Nov. 10- Awards Celebration at CBC
Game Schedules by Team
Game Schedules by Week
You can also keep up to date by visiting our facebook page.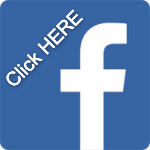 Established in 1995, Upward Sports is the world's largest Christian youth sports provider. Community Baptist Church is very excited to offer this unique Bible-based sports experience to children in Northeast and Central Pennsylvania.