This is a 15 week course on guiding our friends towards the Lord.
We will look at an incredible, free, step-by-step resource in The Stranger on the Road to Emmaus
as well as cover very practical relational tips for engaging the lost all around us.
LED BY BEN HAZEN
WHEN : Begins July 5th
WHERE : Main Auditorium
We encourage everyone attending to have a copy of the book The Stranger on the Road to Emmaus.
CLICK HERE to download a FREE pdf version.
Hard copies will also be available for a $15 donation.
WEEK ONE – 7.05.20
In the first session of this class we are going to spend a bit of time defining "A lifestyle of loving the lost."
Embracing and intentionally living:
Out of a certain kind of worldview which loves the lost and continually seeks to win them to the Lord.
In a certain kind of way which habitually leans into the lost around you.
In a certain kind of pattern & rhythm which regularly positions yourself for gospel witness opportunities.
WEEK TWO- 7.12.20
1) Quickly discover common ground.
Connecting over mutual interests is one of the fastest way into another person's life & heart.
2) Take the initiative.
You must get comfortable taking the lead and being the first to reach out or set up a get together etc.
3) Ask/prepare many questions.
You must get comfortable being the 'driving factor' in the relationship and conversations.
4) Take time to truly listen.
Get used to listening. Look for statements about beliefs, worldview, hurts, failures and fears.
5) Follow up on something said.
Get in the habit of following up at a future time on something specific that was said.
6) Strive to be a true friend.
The seeds of the gospel message are most likely to take root in the field of a real, true & lasting friendship.
7) Pray for your friendship.
WEEK THREE- 7.19.20
1) Make regular contact.
Any thoughtful contact with an acquaintance is another strand of thread woven into the rope of a strengthening friendship!
2) Do an event over common ground.
Organize an outing or event, which centers on your common interests.
3) Prepare purposeful questions.
During your regular contact and especially during this planned outing, have very purposeful and sequential questions prepared ahead of time.
What do you enjoy to do most on your days off? What do you wish you had more time do? What does an average day at your job look like? What do you enjoy the most/like the least about your job? Are you glad you are working in your field? If you could do anything else, what would you do? What is your favorite thing about your wife/husband? What is the hardest thing about being a parent?
4) Push for a cliffhanger.
A cliffhanger is 'something pending which you can naturally follow up on.' Ask questions which will reveal needs…this will give you the opportunity to offer to help/assist with a specific need.
5) Offer to do a favor.
Listen for needs and offer to help/assist with a specific need. This will help build trust. Helping someone overcome a problem or finish a project via a favor is one of the fastest ways to earn trust and reach friendship status.
6) Create a cliffhanger favor.
WEEK FOUR- 7.26.20
If we do not love 'our neighbor' and if we do not have a great concern for their condition apart from him. . .No amount of relational techniques will do!
WEEK FIVE- 8.02.20
Nearly 1,500 years of history has passed from Cain & Seth and the world is full of sin-image bearing humans, rather than God-image bearing humans. At the conclusion of these two major events the condition of the world is very terrible. There appears to be no one coming to God through faith & obedience by temporary sacrifices. And now they are spread all over the world with limited ability to communicate with each other.
How could God discover a way to continue to fulfill his promise to bring a permanent provider for their sin?
WEEK SIX- 8.09.20
God greatly enjoys harbingers…and He is going to use Abram & Isaac as one of the most powerful & prophetic forerunners of the permanent promised-provision for sin.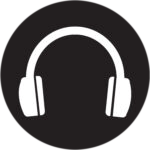 WEEK SEVEN- 8.16.20
Through the guise of Pharaoh, God's archenemy oppresses the descendants of Abraham and even attempts to kill off all the male offspring. Being committed to His promises to bring a promised permanent provision for sin, God rescues Israel while again foreshadowing what this ultimate covering will look like.
WEEK EIGHT- 8.23.20
The ultimate goal of evangelism is that your friend walks the faith-path that you have walked.
That is; that they are able to hear what you've heard, they are able to see what you've seen and they are able to arrive at the same belief-destination that you have.
The best way for this happen…in small incremental portions, repeatedly, over much time…is for you to tell them what you've heard and show them what you have seen and explain to them how it led you to think/believe differently.
WEEK NINE- 8.30.20
Through the Tabernacle and the Day of Atonement, a harbinger loving God was going to show the Israelites a picture of what the male deliver would ultimately do as The True High Priest and as The Sacrificial Lamb of God.
WEEK TEN- 9.13.20
The Promised Deliverer is sent to earth!
His name is Immanuel, Savior, Messiah, The Word, Son of God and Lamb of God…what can it all mean?
WEEK ELEVEN- 9.20.20
We will be summarizing the significance & meaning of Jesus' miracles as well as having a special guest help us become better listeners!
WEEK THIRTEEN- 10.04.20
Summary
CLICK HERE TO LISTEN
click here for class notes
WEEK FOURTEEN- 10.11.20
Summary
CLICK HERE TO LISTEN
click here for class notes
WEEK FIFTEEN- 10.18.20
Summary
CLICK HERE TO LISTEN
click here for class notes