Evaluations on June 17 have been moved due to a schedule conflict. See below for new days/times.
Online registrations are now closed, but DON'T GIVE UP, you can still register in person at the church office or at one of our two evaluations on June 24 from 9:00-1:00 or June 28 from 4:00-8:00.




IMPORTANT DATES (Please mark your calendars now):
06/24: Evaluation and Registration 9:00-1:00

(Pick one evaluation date only)

06/28:

Evaluation and Registration 4:00-8:00 PM

08/07: Week of

1st Practices

09/02:

1st Game (8 games in the season…all Saturdays, weather permitting)


11/04:

Awards Celebration @ CBC

You can also keep up to date by visiting our facebook page.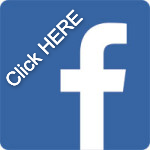 Established in 1995, Upward Sports is the world's largest Christian youth sports provider. Community Baptist Church is very excited to offer this unique Bible-based sports experience to children in Northeast and Central Pennsylvania.